Automobile starter replacement in Peoria, AZ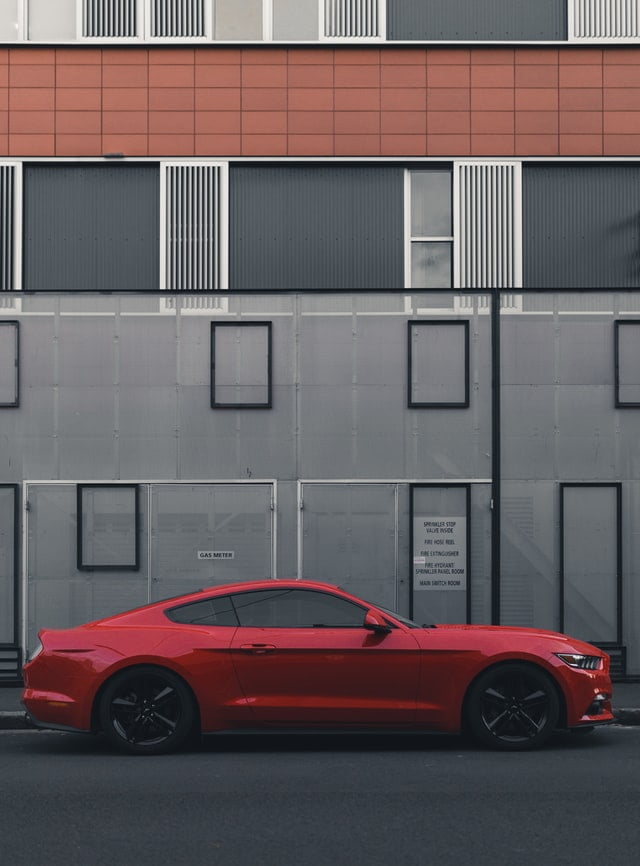 Potentially it is unneeded to state, but without a vehicle starter you're not able to start your vehicle. The starter motor is dedicated for giving your engine the first movement, using the power from the battery. Once your motor is in movement, the vehicle starter motor is no longer needed, however if it isn't functioning correctly, your automobile plainly won't operate.
A malfunctioning starter is one of the most common issues our trained mobile mechanics are tackling, since without a working starter engine you can not take your vehicle to a car mechanic for further inspections. Mobile Mechanic Pros Peoria has the demanded expertise to carry out this service on-site to make your life simpler and fix your vehicle swiftly.
To be honest, starter repair is not among the most difficult tasks for a mobile mechanic, because it is rather uncomplicated to access and the replacement process is undemanding. Our mechanic first takes out the old car starter, changes it with a new one and evaluates if the parts are working as they are supposed to.
If you spin your car key in the ignition, then the starter motor is supposed to operate, so if your automobile is not reacting, it's normally the starter motor or car battery. In case you know your automobile battery is functioning, then the most common suspect becomes the starter and nothing else. A second way to investigate would be to turn on the lights or radio: if you manage to do so, you can be reasonably confident the starter motor isn't functioning as expected.
It does not matter if your car is at your house or your office, our mobile mechanics can come to you and repair or replace the starter in you car so that you may be back on the streets very quickly! As a customer of ours, you will see that this auto repair service is among the most convenient you'll ever experience, as you will be able to take care of different things while our mechanic colleagues at Mobile Mechanic Pros Peoria are fixing your car.
When it comes to car repair services, it is quite straightforward to decide when a car starter repair is needed, if you are not able to start your engine, you must ensure that you get in touch with us to book a meeting so our colleagues can repair this malfunction right away for your convenience.
The price of a car starter replacement is dependent upon your vehicle's make and model, so give us a phone call and we will be pleased to advise you concerning the entire price for the vehicle starter repair service for your individual vehicle. The best news is that a car starter repair service is commonly not among the very expensive car repair tasks, and thus do not start to panic if you ever want one.
Most of us know the typical feeling of fear when our car simply won't start. That is the reason why our mechanics manage these circumstances with compassion and professionalism, since our mechanics know perfectly how very crucial it's to return your car to a working condition. Mobile Mechanic Peoria will always do its best to provide a certified mechanic to your vehicle as fast as humanly possible and fix it at your office.
In case you have determined that the starter is not working properly, it may still be several items that are behind the malfunction. It can certainly be the worn out wiring or the important solenoid from the starter motor to begin with.
When it comes to starter repair it is also worth to mention that you ought to call a mechanic at the very first signs of malfunction with your car's starter. The primary symptom can be that you automobile isn't starting over at the first effort or the starter motor is making odd sounds. Whether you see any of the above symptoms, we encourage you to reach out to Mobile Mechanic Peoria so our mechanics are able to check out the situation further and ascertain the main reason of the failure. If you want to purchase a used car, we also offer car inspection services.
Mobile Mechanic Pros Peoria has more than 10 years of mobile mechanic expertise in starter repair jobs in the area, so your vehicle will always be in the safest possible hands if you let us provide the car repair services with it. Many of our clients are stating that it's been the most convenient car repair service experience they had when they have choosen us to do this type of repair task.
GET A FREE INSTANT QUOTE
We are happy to provide you with an online quote on any mobile mechanic service you need. Just fill out the details and if you like the price, we can arrange the appointment straight away!